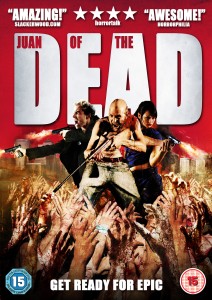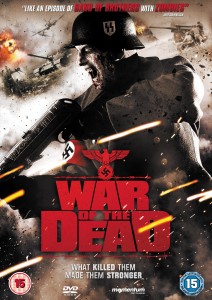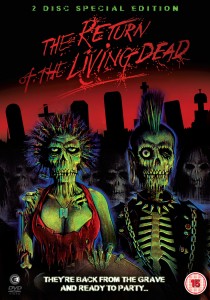 A trio of unrelenting zombie films for you to get your teeth into.
Venue:
The Dancehouse
Tickets:
£8.00
Start Time:
7.30pm
Cheap bar:
Bottle beer from £1.50 per bottle!
It's gonna be a blast! Fancy dress (optional), beer from £1.50 per bottle, late night bar, three great zombie flicks (two premieres and one HD remastered classic) on the big screen. What more could any self respecting horror fan want?
Juan of The Dead (Pre-Release Screening):
Official media refer to the attacks as isolated incidents provoked by Cuban dissidents paid by the US government. Little by little Juan and his friends start to realize that the attackers are not normal human beings and that killing them is quite a difficult task. They're not vampires, they're not possessed, but they're definitely not dissidents; a simple bite turns the victim into other violent killing machine and the only way to beat them is destroying their brains…
War of The Dead (Northwest Premiere):
A platoon of American and Finnish soldiers is driven deep into a Russian forest where its Captain discovers a terrifying secret.
The Return of the Living Dead (Remastered):
In this genre defining classic, , three men and a gang of punks must do what they can to quell the threat that the now undead pose to an unsuspecting town., after the accidental release of chemicals that bring the dead back to life.
For more information, or to book tickets, go to the
Grimm Up North website
.